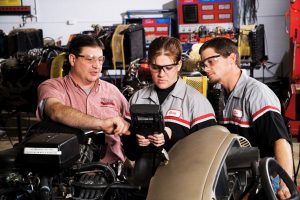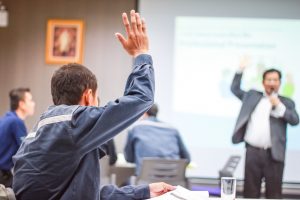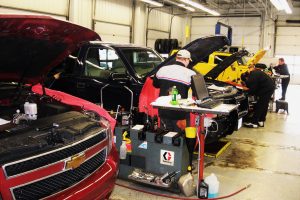 The ADAND is committed to partnering with automobile dealers to provide funds to help students attend school for training that is applicable to dealers' needs. Automobile dealers throughout the state of North Dakota have a growing demand for well-trained diesel technicians. While technicians are a particular area of focus, dealers need employees in all areas of dealership operations, including sales, parts, and management.
"Dealers across the state are hiring well-trained technicians, and offering excellent pay and benefits. Technician candidates who show talent, interest, and commitment will find that dealers are willing to assist them with their education. If they're a good fit, it's likely they'll have a great job waiting for them after graduation." - Matthew Larsgaard, President/CEO of ADAND
If you have any questions regarding the ADAND Scholarship Program, please reach out to Sherry Wells at our office.
With the rising cost of tuition, it is becoming increasingly difficult to earn a great degree and start out life "on the right foot." Many new graduates are bogged down with a large amount of student loan debt that takes years, sometimes decades, to repay. The escalating costs of books, supplies, and room & board also contribute to the staggering financial burden many graduates face.
With the CARS Student Loan Repayment Program, dealers may repay their employee's student debt up to $20,000.
Are you heading to a local high school or career fair to promote employment within your dealership? We can help put together resources for you to use to promote the industry and positions you have available (e.g. PowerPoint presentations, talking points, press release template, flyers, employment information packets, screening templates, etc.)